The icon set was created for the Skillshare platform.
For this cross-platform website, icons could appear in sizes from 16px to 128 px.
The goal was to create 10 icons that represent: chat, my classes, search, save, teacher profile, student profile, download, play video, learning progress, notifications (or alert).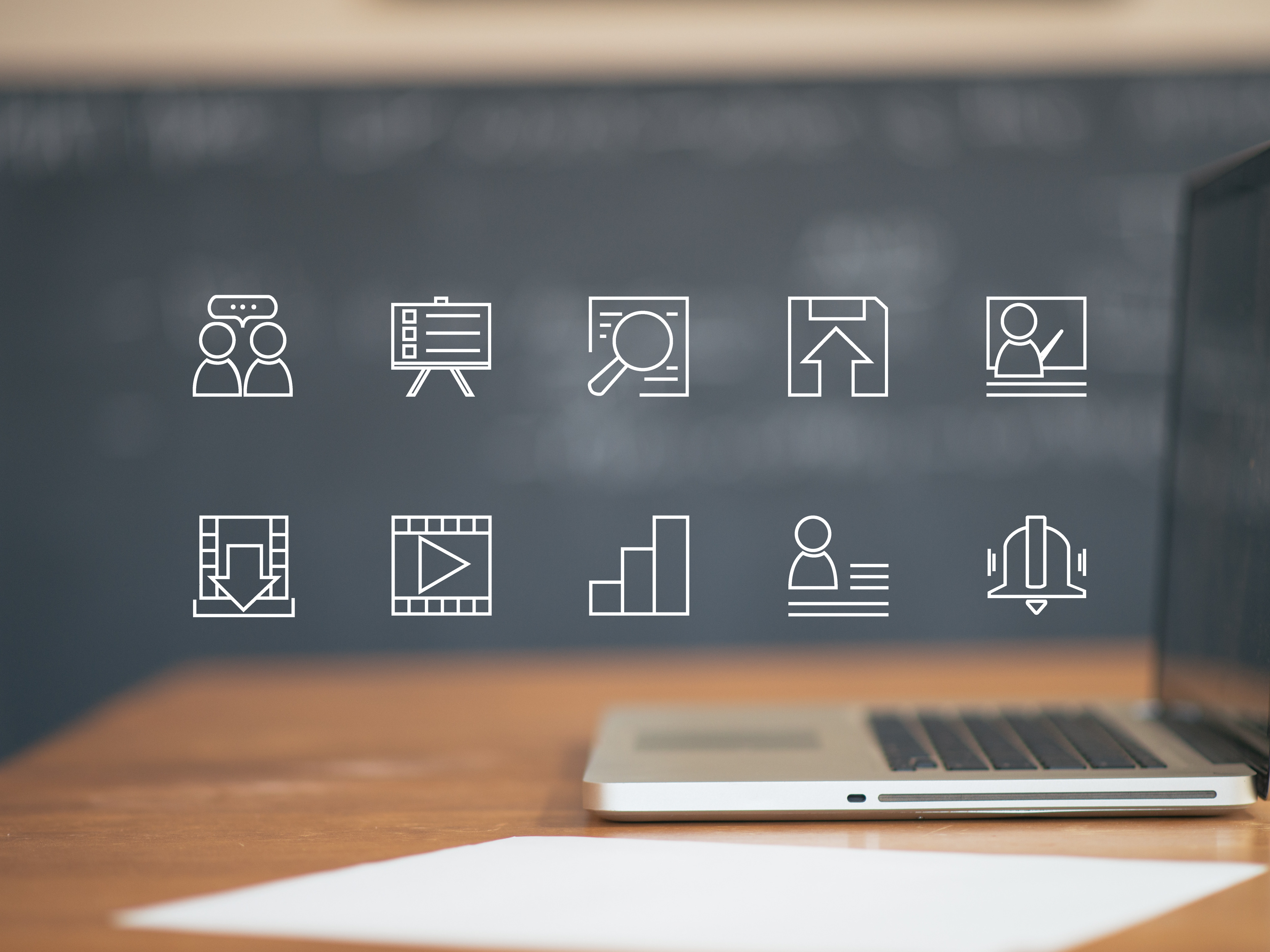 Vegan Healthy Fast-food Restaurant 
This icon set is a part of the brand identity for healthy-eating, plant-based fast-food chain. The idea is ​to​ ​have​ ​a​ ​unique​ ​visual​ ​look that​ ​will​ ​be​ ​memorable​ ​to​ ​consumers​ ​and​ ​espouse​ companies​ ​values​ ​of​ ​clean,​ ​delicious,​ ​fast,​ ​and​ ​healthy.